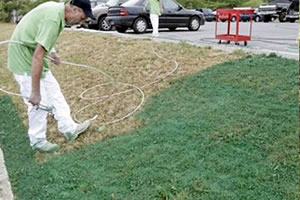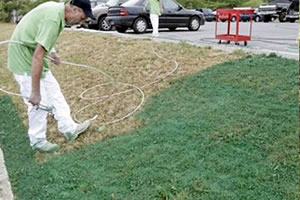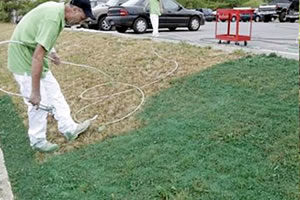 Lawn paint has been a landscaper's secret weapon at athletic fields and golf courses for years – it is exactly what it sounds like!
Once the lawn paint dries, the painted turf is safe for children and pets. The color won't run on dewy mornings, rainfall won't wash it off, and it won't rub off on your clothes.
Painted grass usually retains its color two to three months and sometimes much longer. Frequency of mowing, type of grass, weather and rate of new growth all affect the color.