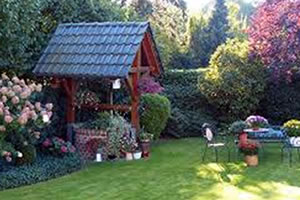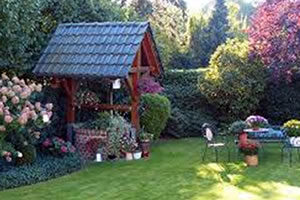 Garden Designs
As I'm sure you can tell by now, here at Weed Warriors we try to think out of the box when it comes to your garden. We do this through our design, of course we are practical and work within the natural boundaries of the local environment, but in essence it's our aim to push the garden design envelope as far as we can.
We have years of expertise in designing gardens, our Head Gardener, Jack, studied at Myerscough College just north of Preston Lancashire. We also have a group of Garden Designers that get together over a cup of tea and share best practice, newest innovations which all help in providing the perfect garden for you.
So how do we Design a Garden?
Stage One I would say is all about personalities, dreams and aspirations, basically we pop over and have a chat you tell us about your dream garden and we see if we can turn your dream into reality.
Stage Two is taking the time to get the tape measure and the compass out, we will do a detailed survey of your plot of land, we will find exactly the square footage, the topography, we also look at the aspect, what type of soil you have, after that we then take a look at the surrounding natural environment, e.g. is your garden surrounded by trees? Is there a stream running by? Are you over looked by a number of house's? There are many questions we have to ask before we go to our studio and design your garden.
Stage Three this is all about the budget we need to know much you wish to spend on your dream garden. All the materials we use are of the highest quality, and we work to high standards. If the garden of your dreams is going to be a very expensive one then we are happy to do it in stages, we love working with people over time its great fun we get to know you and you get to know us, it builds a better relationship for us both.
Stage Four is time to start ripping out the old garden and creating a blank canvass, all this will be done with minimal interference to your daily lives, we don't need access to your house on 95% of jobs, so you can go about your daily business and leave us to it. Happy in the knowledge your new garden is being built responsibly, safely and professionally.
Stage Five is now we're on the building, most jobs are different as I'm sure you can imagine, so its hard to describe everything in detail, but there are many rules that we stick to and we will ensure that you are completely happy with each stage of the process.