Grounds Maintenance
Weed Warriors® Commercial Grounds Maintenance
Creating a pleasant workspace environment for your employees and members of the public.
Weed Warriors® ensure all the health and safety needs of your facility are managed from a green perspective, with a management structure in place to achieve your goals. All our staff have a high level of competency, full spectrum Personal Protective Equipment (PPE) and are fully trained in use of our equipment.
We successfully manage live facilities, involving the public, with minimal disruption to your daily business.  From supermarkets to warehousing sites, we have a proven track record of giving a welcoming new kerb appeal to a range of facilities .
Workspace environment studies show that the success of your business can be helped with green spaces and Weed Warriors® can achieve this goal for your business.
Our grounds maintenance service includes most of the following tasks on each visit, as standard, on a 14 to 21 day cycle:
Grass cutting
Hedge cutting
Car park service
High-level weed control
Land clearance
Fire-way clearance/maintenance
De-vegetation
Rainwater gullies cleared
Litter picking
Mobile plant watering
Front of store jet washing
We always try and stay as close to the 14th day as we can, but this may fluctuate due to weather conditions.
Other Weed Warriors® Services
Weed Warriors® Grass Cutting Service
Weed Warriors® grass cutting service can be employed on a regular basis or just a one-off job. We have access to all the necessary equipment to complete the required task at hand, from push mowers to ride-on mowers. Whether you have a large grassed area or just a small lawn, we can successfully manage it for you.
Weed Warriors® Hedge Cutting Service
Like our grass cutting service, this can be done on a regular basis or as a one-off job, as required. Height is no issue and if the hedge is above our normal height working practices, we have access to Mobile Excavated Working Platforms (MEWP) with all the relevant PPE and Health and Safety requirements.
If it's a regular hedge maintenance service you require, this is usually done on a 14 to 21 day cycle. This regular service will ensure a neat and tidy appearance to any boundary hedging and great kerb appeal for your business.
Weed Warriors® Car Parks
Weed Warriors® car park service creates a pleasant appearance for your business and would normally be performed out of hours (evening or weekend) when the car park is empty. The service includes:
Clearing all rain water gullies, enabling rain water to run freely
Dealing with any build-up of mud, which can save on trips or slip hazards
Sweeping and blowing to remove any excess debris and dust, reducing the need for weed control in the future
Weed Warriors® High Level Weed Control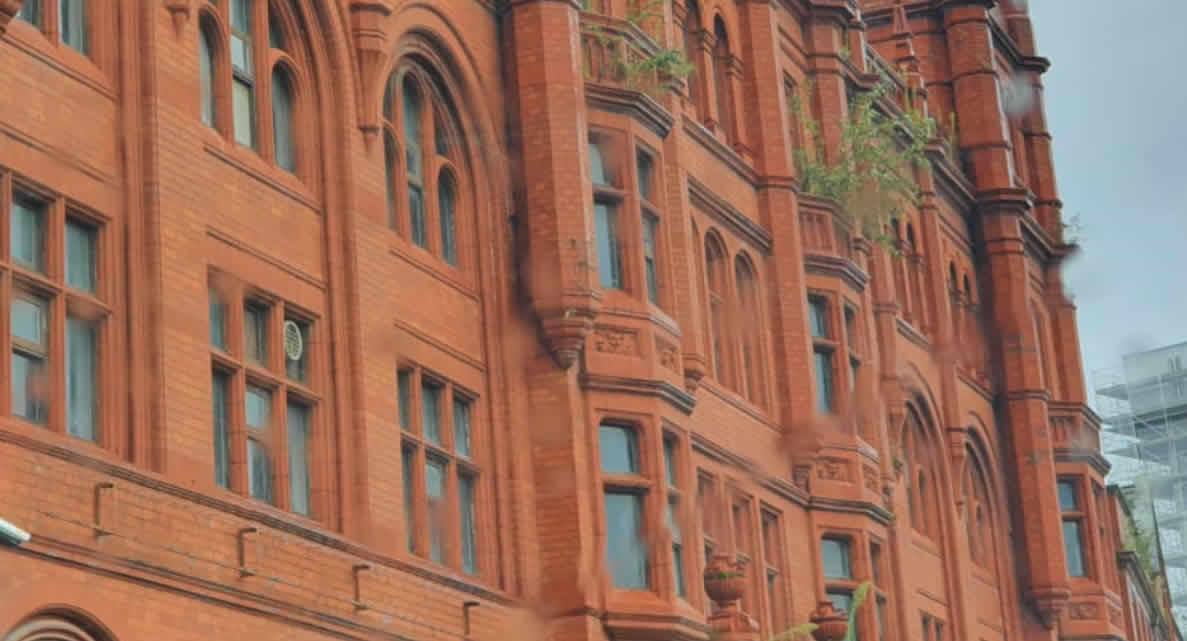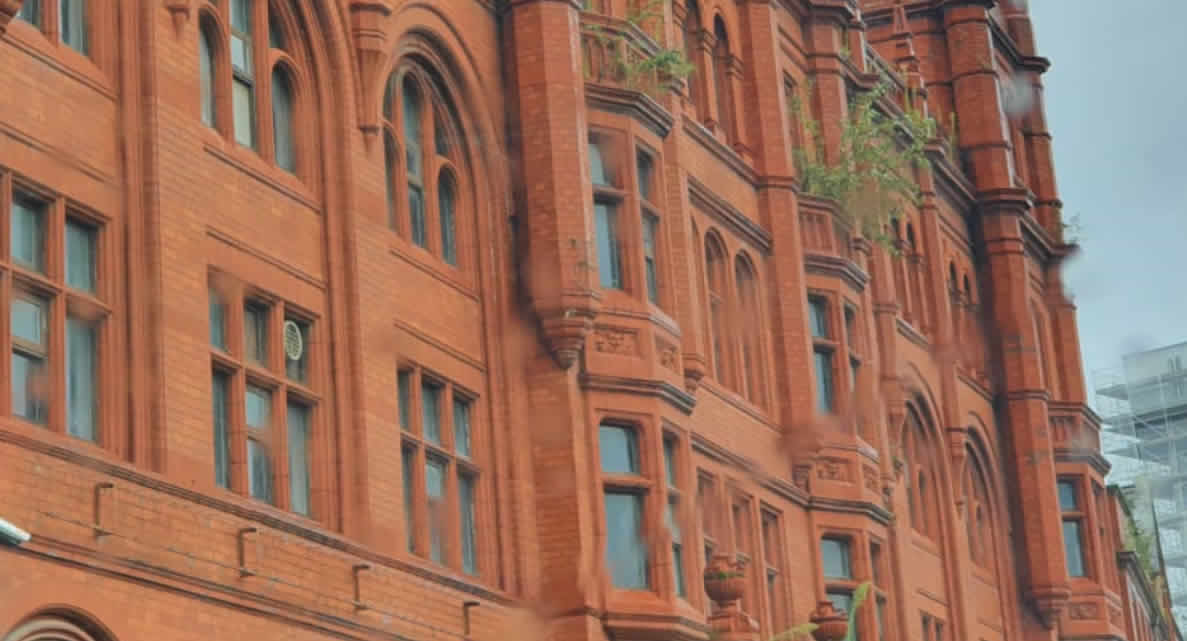 Weed Warriors® high level weed control is one of our specialised services.  The problem is mostly created with airborne pollen, which lands in the brickwork, cracks or crevices of your property. As the plant grows, it causes the structure of your building to weaken in that area and can cause damage if left untreated.
These airborne pollinators tend to grow close to each other, so one plant can easily become ten, with buddleia (the butterfly bush) being a common culprit.
To solve this problem, we work closely with a high access company to get full spectrum access to the elevations of almost all buildings and structures, including rope access MEWPs, all with Health and Safety requirements.
Our first approach to the problem of airborne pollinators is a course of herbicide. Through experience, we have found this to be the best course of action as there is less damage to your building. Our second approach would be to remove any root mass from the building itself and make good any damage this work may have caused i.e. repointing of brickwork.
Weed Warriors® are very knowledgeable about high level weed control, with plenty of experience in the field and an excellent success rate.
Weed Warriors® Land Clearance
If you have a piece of land to develop, Weed Warriors® have experience in levelling and grading the land ready for your new project. We have access to all types of excavating equipment, including 10 Ton and above, and if you're not ready to start your project straight away, we can grass and maintain the land at minimal cost. We do not build.
Weed Warriors® De-vegetation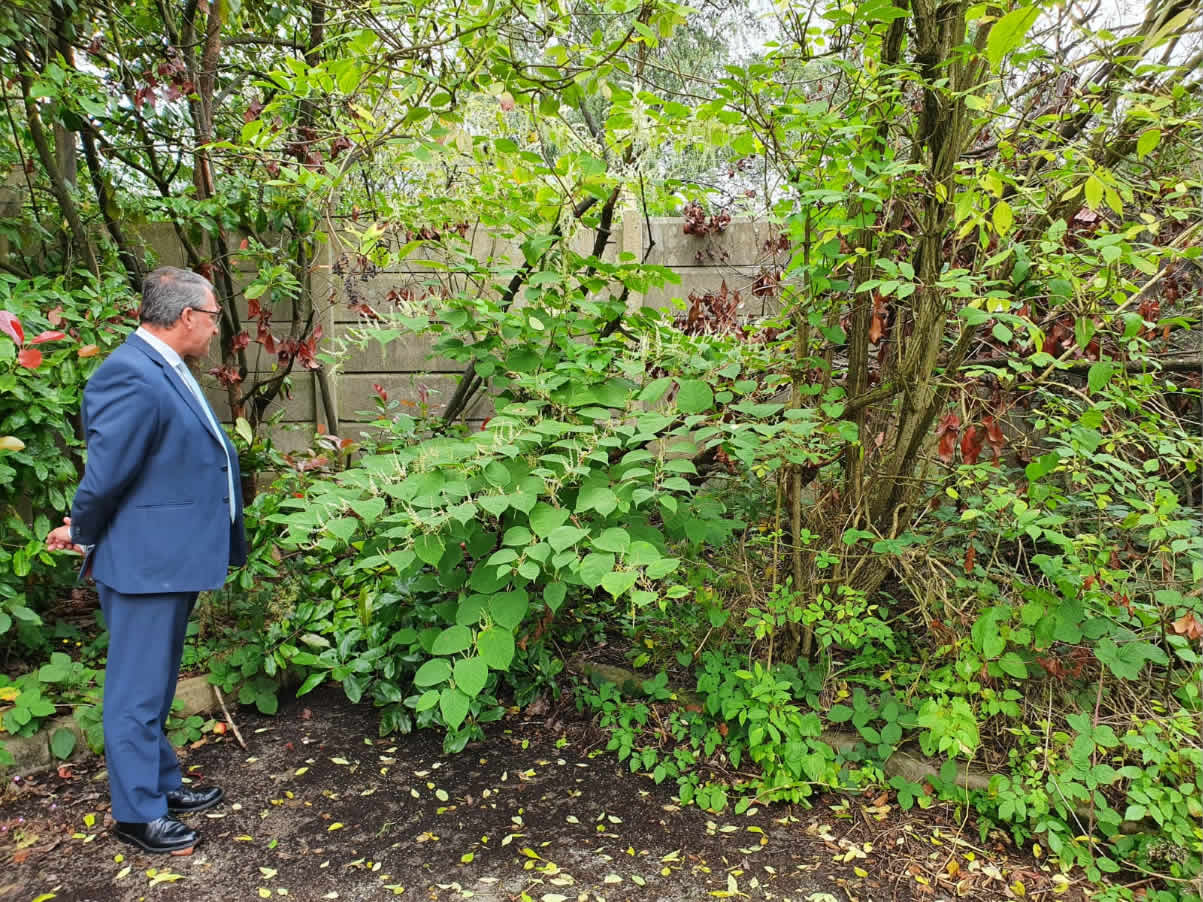 Weed Warriors® de-vegetation can be achieved using 2 methods, the first is similar to Weed Warriors® Fire-way Clearance, but we dig down deeper to remove the root mass from the land. Our second method uses a course of herbicide, to die back any new growth.
Weed Warriors® Fire way Clearance/Maintenance
These critical areas can become a problem for businesses with weeds and unwanted self-seeding shrubs growing in the fire exit pathways. This creates trip and slip hazards and low over-hanging trees can cause difficulty too.
We have a 3-stage approach to bring your fire-ways back in to line with Health and Safety requirements, to create a safer working environment:
Clearance visit to remove any large root masses that could trip someone exiting the building
Herbicide to die back any new growth
Replace any materials we consider to be of poor quality
Weed Warriors® Mobile Plant Watering Service
We have worked with many city-centre pop up shops and bars with our specialist service. Weed Warriors® can water decorative planting displays at any event (including festivals, music events and TV sets) in all towns and cities across the UK. We water out-of-hours, early in the mornings and in the evenings, to ensure a healthy-looking display.
Weed Warriors® Commercial is fully insured and we work to our RAMS. In the case of an emergency, we are available 24/7. All enquiries welcome.
With Weed Warriors® Commercial Maintenance Services you can depend on the best horticultural practices and excellent customer service. We provide comprehensive Landscape Maintenance Services to meet the seasonal needs and our aim is to keep your property looking great throughout the year.
All Weed Warriors® personnel are smart and polite and will arrive at the job site with well-maintained equipment, to ensure reliability and a high-quality service. Our team leader will meet with your designated property contact before and after every visit, with a completed property maintenance report/jobsheet on the services provided. We will also alert you to any potential problems that we identify whilst working on your property and propose solutions to them.
Weed Warriors® Commercial Maintenance:
Turf maintenance
Monthly shrub pruning
Mulch installation
Weed control in flower beds
Fertilization for grass, shrubs, trees
Tree pruning
Irrigation monthly wet test & repairs
Storm clean ups
Litter picking and remove all waste
Detailed property maintenance report
24/7 emergency service
Fully Insured
Weed Warriors® Garden Services is committed to providing superior customer service, high quality work and attention to detail. We are a company you can trust. If you or your property representative are interested in any of the services that we provide please call or email the office for a free quotation.
07967 219 529
gardening@weedwarriors.co.uk