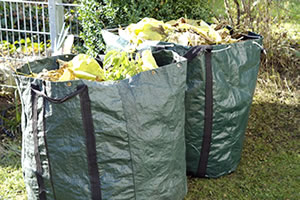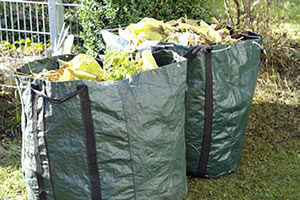 Garden Clearance
This is one job we all love doing here at Weed Warriors. Whatever the circumstance, be it you've just moved house or the garden has just got out of hand we will bring it back under control, which will give you the blank canvass to start again.
How do we do this? A lot depends on access, if we can get our 360* excavator on the job this is great and makes the job a lot faster We have 3 excavators to choose from, Mini, Midi and the 25 bton large, we also have a grab wagon so there's no need for skip hire. All this makes the job less labour intensive and can in some cases bring the cost down. A garden which has restricted or no access has to be looked at in a very different way, on this type of job we have to bring in more labour in order to have the job done in a reasonable time frame.
Our first goal in order to achieve your Garden Clearance, would be to cut into the under growth and clear it. From there we would chop down self seeding trees and saplings, where we have reached about the half way point. We will have removed everything we can see, now it's time to remove everything we can't see, as you can imagine there is alot of root mass under the soil, so we can remove this in two ways.
The first way is to remove all stumps using our Stump Grinder. After we've done that we will dig 12 inches out of the whole plot, this should get rid of most of the unwanted root mass which will help to keep any new growth the next season.
The second way – This way you need a lot more time, this is suitable for an old peace of scrub land which you don't plan to use in the near future but want it manageable. We would come in and cut everything down but now we would use herbicide to manage any new growth this would comprise from about 5 or 6 visits of the growing season
Once these processes have finished we can look at bringing in some new top soil and start thinking about a new design for your garden. There are many things to think about when designing a new garden the one thing you don't want to do is spend all the time and money clearing your plot and then designing a garden which does not fit your life style or the aspect of your plot.