Garden Clearance
This is one job we all love doing here at Weed Warriors. Whatever the circumstance, be it you've just moved house or the garden has just got out of hand we will bring it back under control, which will give you the blank canvass to start again.
How do we do this? A lot depends on access, if we can get our 360° excavator on the job this is great and makes the job a lot faster We have 3 excavators to choose from, Mini, Midi and the 25 ton large, we also have a grab wagon so there's no need for skip hire. All this makes the job less labour intensive and can in some cases bring the cost down. A garden which has restricted or no access has to be looked at in a very different way, on this type of job we have to bring in more labour in order to have the job done in a reasonable time frame.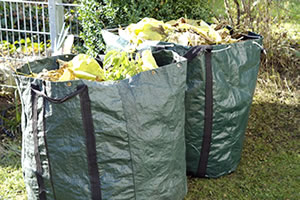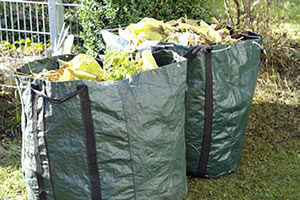 Our first goal in order to achieve your Garden Clearance, would be to cut into the under growth and clear it. From there we would chop down self seeding trees and saplings, where we have reached about the half way point. We will have removed everything we can see, now it's time to remove everything we can't see, as you can imagine there is alot of root mass under the soil, so we can remove this in two ways.
The first way is to remove all stumps using our Stump Grinder. After we've done that we will dig 12 inches out of the whole plot, this should get rid of most of the unwanted root mass which will help to keep any new growth the next season.
The second way - This way you need a lot more time, this is suitable for an old peace of scrub land which you don't plan to use in the near future but want it manageable. We would come in and cut everything down but now we would use herbicide to manage any new growth this would comprise from about 5 or 6 visits of the growing season
Once these processes have finished we can look at bringing in some new top soil and start thinking about a new design for your garden. There are many things to think about when designing a new garden the one thing you don't want to do is spend all the time and money clearing your plot and then designing a garden which does not fit your life style or the aspect of your plot.
Our services include:
Outdoor Maintenance
Garden Maintenance
Garden Clearance
Grass Cutting
Weed Control
Jet Washing
Hedge Trimming
Fence Repair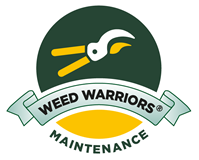 Hard landscaping
Ivy pruning and removal
Planting shrubs and bedding
Litter picking
Leaf clearance
Tree work
Natural stone driveways, patios and paths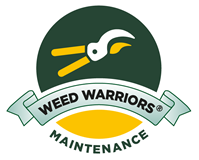 Our garden maintenance service includes the following services:
Lawn mowing
Weeding
Hedge trimming and pruning
Garden tidy ups
Ivy pruning and removal
Leaf clearance and more
Grass trimming
Lawn edging
Lawn repair, aeration & feeding
Scarification for a better lawn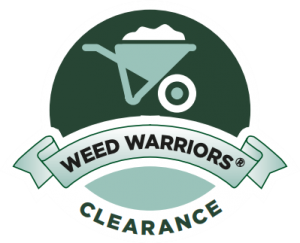 We will tame your garden jungle!
Full garden and site clearance
Clearance of unwanted shrubs, plants and trees
Cutting down of long grass and shrubbery
General garden clearance
Weeds and brambles removal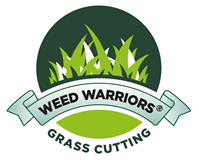 The grass in your garden is a barometer of how well your property is maintained:
Transform your unsightly lawn into a beautiful space
If you want stripes just let us know!
Regular visits will keep your lawn in tip top condition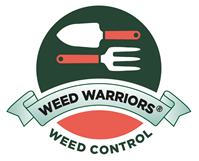 Weeds are the scourge of all gardeners. Let us tame them for you:
We remove unsighlty weeds
Prevent weeds reappearing
Regular visits if required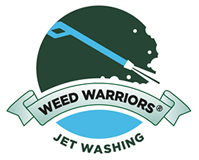 Patio cleaning, moss removal:
Powerful, professional jet washing
Fast cleaning for your patio or outdoor space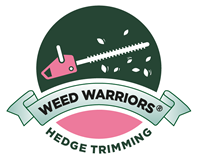 Hedges trimmed and made perfect:
Fast hedge trimming
Full clean up after hedge cutting
All types of hedges catered for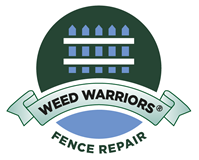 Good fences make good neighbours:
Deter intruders
Keep animals out of your garden
Protect your boundary
Stop your neighbours complaining!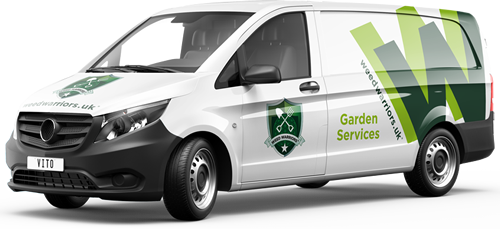 We have many years worth of experience doing work for numerous business and household clients.
Reliable & Dependable
Locally Based Company
Competitive Pricing
Flexible Appointments
Experienced Professionals
All Work Undertaken
Garden Maintenance Services From The Gardening Experts
Weed Warriors provide you with the professional help you need in maintaining your yard and garden all year long
We have many years experience within the landscaping and gardening industry. Over that time, we've built a sizable portfolio of happy and pleased customers. We obtain a lot of work based on word of mouth, and believe this is a true testament to our excellent quality of work and commitment to customer service.
Testimonials:
Very Good Gardeners, Not the cheapest quote but great value for money There Workmanship is great!! ***** Five Stars"12