Method Statement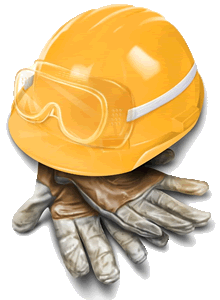 Introduction
Any working operation, which an employee or contractor of Weed Warriors carries out will meet all the legal requirements.
Work areas where necessary and on agreement may be fenced, roped or taped and have no admittance notices displayed.
Adequate supervision of the workforce will be provided at all times.
All staff will be suitably and sufficiently trained for the task they are to perform.
Whilst the depth of knowledge is dependent on the task that the worker is to undertake, the areas of knowledge remain constant:
Adequate knowledge of chemicals used to appreciate the dangers at the level that the worker will be exposed.
Adequate knowledge of equipment to be used.
Adequate understanding of the procedures and methods which they will be using, including where necessary, practical experience.
An appreciation of the hazards that may arise in the normal function of their task and what precautions are put in place to control the risk – including appreciating their own limitations and when they should report a problem.
Sufficient information to enable them to recognise if the equipment or system they are, or about to, work with or on is safe enough to permit the work to continue.
Chemicals used
It is Weed Warriors policy to, wherever possible, use organic substances that are not hazardous as defined by COSHH, this also means that risk to even the most sensitive of animal is significantly minimised. The products that we use are safe to humans, birds, fish and animals.
Where any chemicals are used, this will be by prior arrangement with the client and a Coshh Data sheet will be provided accordingly.
Equipment used
Mechanical:
Strimmer
Hedge cutters
Lawn mowers
Leaf blowers
Manual:
Loppers
Spade
Fork
Brush
Secateurs
Ladders
Method:
Check area for stones and debris
Ensure grounds are cleared of public
Cordon area off where necessary
Check machinery and equipment is safe and in good working order
Strim area
Clear all debris and fallen greenery
Cut back over grown shrubs etc
Weed all areas
Remove all waste
Make good all areas
Remove any signs or barriers
The main hazards
Injury from slips and falls.
Injury to members of the public during works
Injury from machine hazards.
Ill health from contact with hazardous substances
Preventative measures
Employees must be competent to carry out the task and adequately trained.
Barriers or signs will be placed around the work area where appropriate.
Employees must read and understand the information sheets on the machinery they are assigned to use.
Employees must read and be familiar with the Safety Data Sheets for weed killer etc
Personal Protective Equipment
Safety goggles
Robust gloves
Overalls
Safety boots
Task Description
This method statement describes the work process for Weed Warriors garden maintenance and services including:
Lawn mowing
Hedge cutting and trimming
Strimming (Brush cutting)
Weed control
Security
Prior to starting on site all employees will obtain permission to access the site.
Client will be notified with a list of staff working for each day.
Normal working hours will be between 08:00 and 18:00 hrs.
Tools and Equipment
All equipment or tools brought onto the premises will be of sound construction and will meet the statutory requirements applicable to those tools or equipment.
An employee can not use any other tools but their own including machinery or equipment unless authorised to do so.
Employees are prohibited from using contractor tools, machinery or equipment.
All portable electrical equipment will comply with Company standards and conform to the 1989 Electricity at Work Regulations.
All ladders will be in a safe condition and used in accordance with company standards.
Fire
All Weed Warrior employees are advised of the fire evacuation procedure and assembly points they are to report to in the event of a fire.
Employees will be made aware of the location of fire extinguishers.
Noise
The company will control noise levels of any activities carried out on site and must not expose anyone to noise levels above 85dB.
Accidents
All accidents will be reported to the managing site authority. An accident means any injury to personnel, damage to property or event which may have led to such an occurrence.
The company may wish to investigate any accidents that occur and expect the co-operation of the managing site authority and his employees in ascertaining the true cause, in an effort to prevent a similar accident.
Accidents and dangerous occurrences must be reported in accordance with Report of Injury, Disease or Dangerous Occurrences Regulations 1995.
First Aid
In the event of an accident First Aid is available.