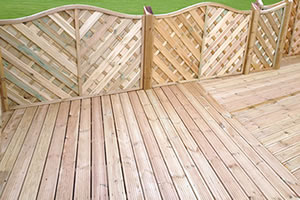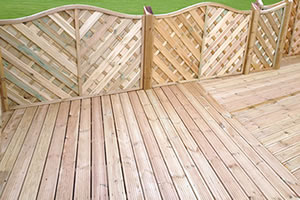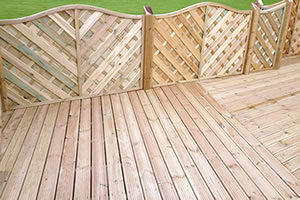 Decking is an ideal, universally applicable solution for covering old, damaged concrete or rough, uneven ground. It is also perfect where elevated seating is required.
Decking raises your exterior entertaining areas above damp or muddy ground, and presents a totally level area for garden furniture.
If your French windows lead out to a low patio or lawn, decking can create a safer and far more stylish alternative, maintaining the indoor floor level outside.
Decking dries quickly after rain and soon warms in sunlight. It can be built around the top of an above-ground swimming pool or other water feature, then trimmed with balustrading to create an elegant relaxing area.