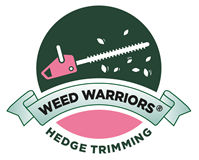 Hedge maintenance is important not just for aesthetic reasons, but there can be legal reasons why you should get Weed Warriors to keep your hedges trimmed and under control.
Hedges come in many shapes, sizes and varieties. Keeping your hedge looking at it's best will improve the overall look of your garden and also make sure you don't fall foul of the law. Hedges often define the boundary between properties and there is a responsibilty to keep them well maintained. When you call Weed Warriors we will come and give you a quote which is tailored exactly to your requirements - we don't think it's sufficient to give a vague figure over the phone, only to change the price upon seeing the job.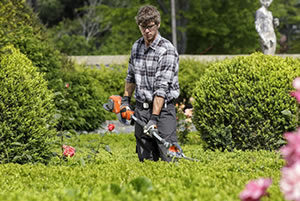 At Weed Warriors we always make sure that you are happy with the price of the job before we start work. Our gardeners use powerful tools to ensure that you hedges are cut as quickly and neatly as possible with the minimum of disruption to you. Once the hedges are cut we remove all of the trimmings and make sure that your garden looks spick and span.