Garden Services in Peel Hall
Gardening, weed control, garden clearance & more in Peel Hall
Garden Services in Peel Hall for a lovely garden. 
If you are not able to keep your garden looking at its best, our garden maintenance contract is perfect for you. We will come and look after your garden on a weekly, fortnightly or monthly service, whatever suits your needs best it's your decision we will be happy to oblige.
Our made-to-measure Garden Service encompasses all your garden needs freeing up your time to enjoy your garden.
Your outside space is a valuable space in your home. Improving your garden will increase the value of your home, so make the most of your outdoor space! A well kept garden is an extension to your home. We will take away the drudgery for you. Weed Warriors will tame your garden - Relax and let Weed Warriors make your garden look it's best and make it a lovely place for you to enjoy.
We will manage the entire outdoor space of your property. This includes but is not limited to;
weed control on patios, pathways and driveways
aeriation of the lawned areas
lawn mowing
weeding of garden and borders
pruning shrubs
we will feed your lawn twice a year with organic lawnfeed
neat and tidy cut hedges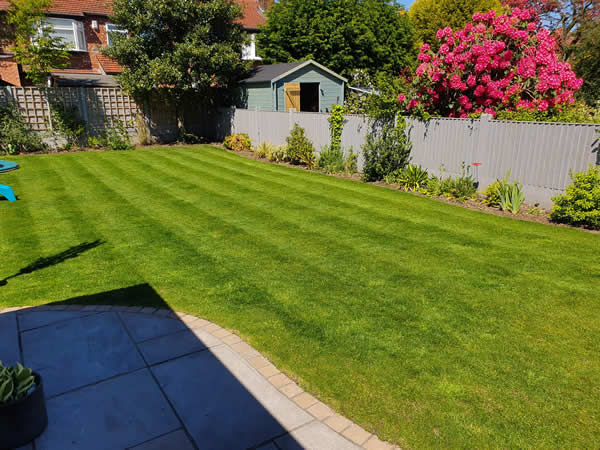 Our commitment is to provide you with an outdoor space that you will enjoy all year long without you having to put in all the drudgery.
Our highly reliable Garden Maintenance service provides you with an affordable, effective and lovely garden at great value.
Is your garden a mess? Try our Garden Clearance service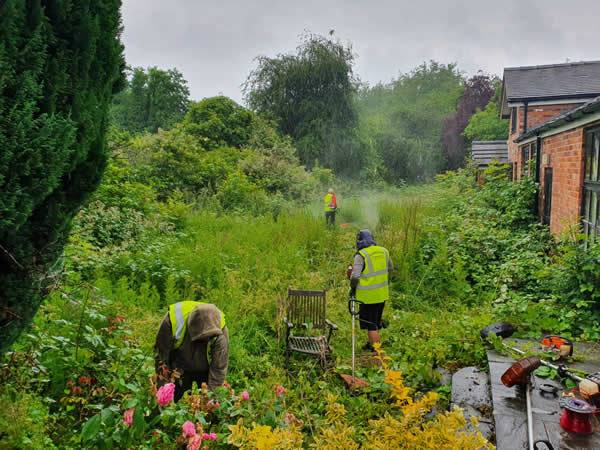 You may be selling or renting your property and the garden's a mess - we can help!  Have you been unable to tend your garden and it has got out of control and you just don't know how to start tackling it?
Our Garden Clearing Service will be just right for you and trust us this is a job that we're ready to tackle at Weed Warriors. We will tackle your messy outdoor space as a one-off job and we even take away all of the waste leaving you free to start again from scratch.
Some of the tasks that the Garden Clearance service can include are:
cut back all of the under growth
cut down self-seeding trees
remove all stumps with a stump grinder
dig the top off the whole plot to remove unwanted roots
bring in new top soil
remove all the waste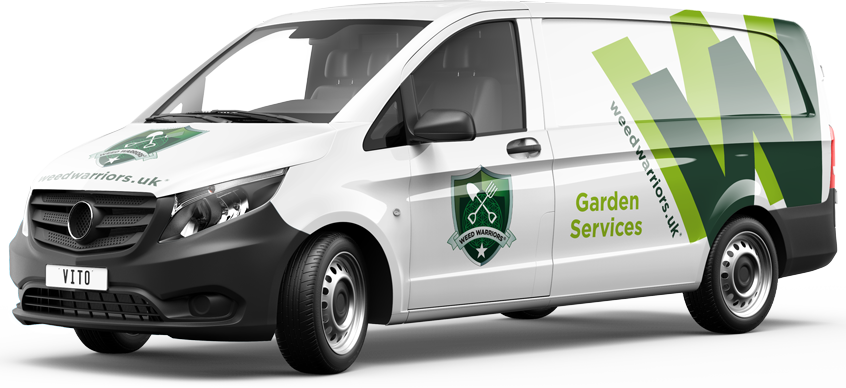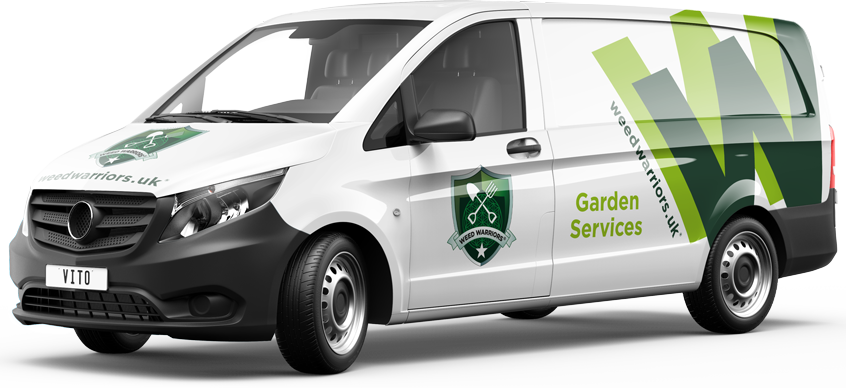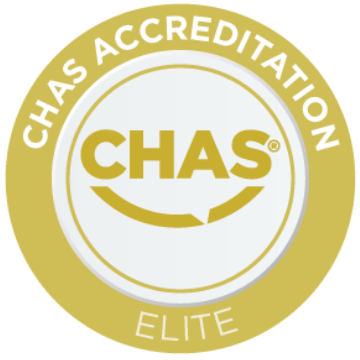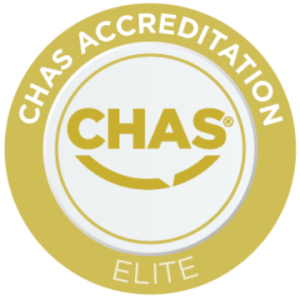 Our grounds maintenance service is available to keep your premises looking great throughout the year. Our method statement and risk assessment give confidence that all work will be taken care of safely and professionally. All of our gardeners are smart and respectful with well maintained equipment, so you don't have to worry about any customers you may have visiting on the day.
Our team leader will meet with you before and after every visit and you will receive a property maintenance report/job sheet on the services provided.
Our service can be designed to suit your individual needs and we can maintain your outdoor space on a weekly, fortnightly or monthly contract.
Commercial Garden Clearance in Peel Hall
If your outdoor space needs clearing we can provide a one off clearance service where we will clear the weeds to improve your appearance. to find out more about this service then please get in touch. By improving your outside space your business will look more professional and you will also be less attractive to fly tippers and vermin (some would say these are the same thing)!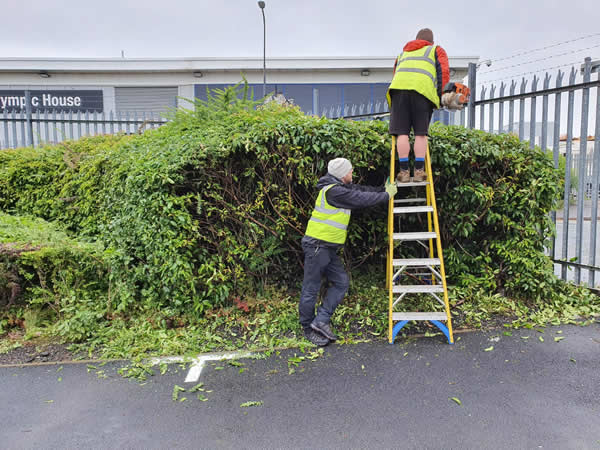 Specialised Commercial Gardening Services in Peel Hall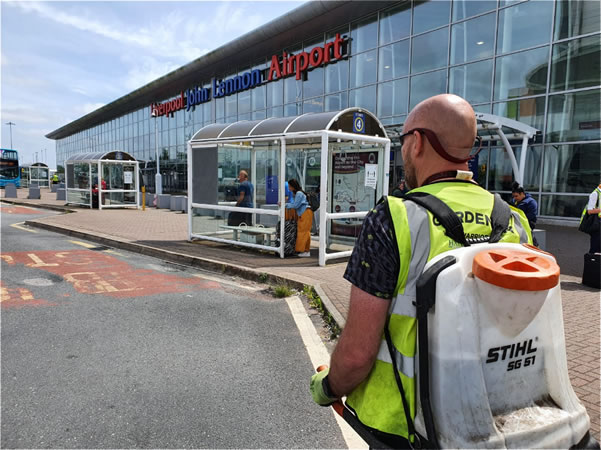 Here at Weed Warriors we we also have a few Specialised Grounds Maintenance Services.
Mobile Watering & Plant Care Service; this can be used for pop-up shops, promotional gigs or any other place you may need plants watered.
We can also provide an out-of-hours service evenings and weekends on request
Please feel free to call us about these Specialist Grounds Maintenance Services any time.
Other Gardening Services
Fencing Services
Do you need a new fence around your premises? We provide Fencing Services, although here a Weed Warriors we try not to use concrete fences because we try to be as environmentally friendly as possible.
Our fences are made from a sustainable wood source and have an in-ground life span of between 10 and 15 years, which is around the same life span as a concrete fence. We also think wooden fences are far more attractive to the eye! Our fences also have a wildlife gap at ground level so hedgehogs and other local wildlife can pass freely through gardens.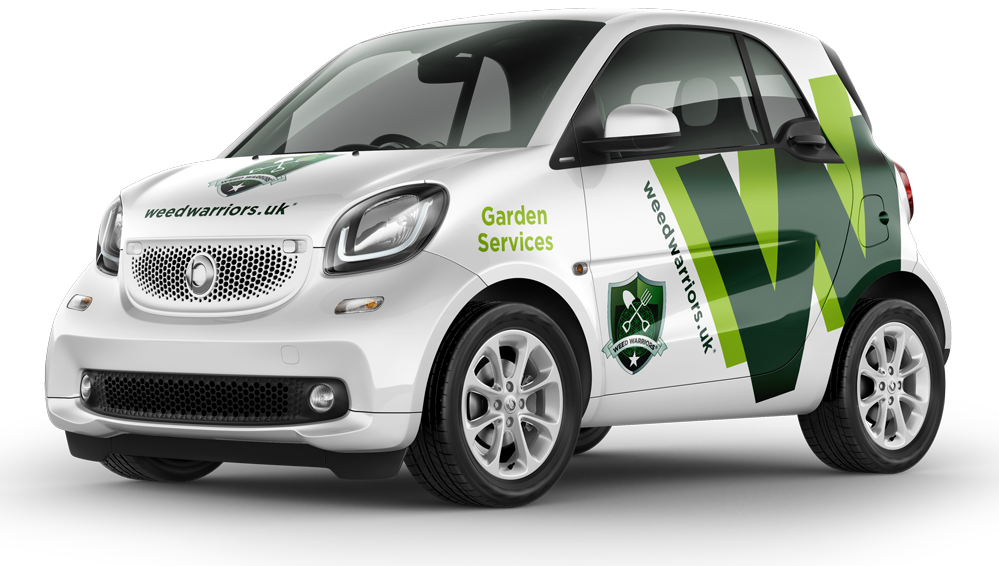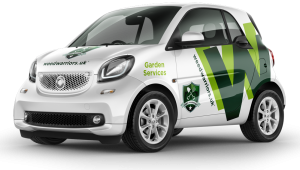 Weedwarriors are reliable, friendly and happy at our work, providing Garden Services with over 25 years of combined experience. Over the years our operations have extended across the North of England and we now offer our extensive gardening services in the Peel Hall area.
Weed Warriors was born in 2004, we started out with a few small garden maintenance jobs, and have built up a wonderful business with many happy customers, both domestic and commercial. We have done this through good, honest hard work and reliability, not forgetting our great pricing!
We like to meet clients face to face to understand how we can work to best suit your needs and make the service you receive bespoke.
Payment
We have a simple payment system as our wish is to provide a hassle-free garden service.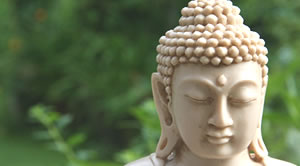 Competitively Priced Garden Services
Weed Warriors® have been keepiing gardens tidy all across the North West for over 10 years. During this time, we have developed an excellent reputation with our approachable, reliable, and affordable services.  We are more than happy to discuss ideas with you and show how we can help you create a plan or schedule to fit your budget and requirements.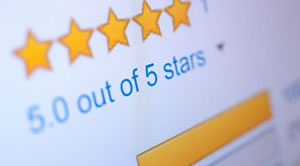 Reputable & Reliable Gardeners
Weed Warriors® takes great pride in our professionalism, standard of work, timekeeping, and communication. We always keep our clients fully informed and ensure that all tasks are completed to their greatest expectations. For those wanting regular garden maintenance we provide a clear, detailed agreement with a simple and competitive monthly charge.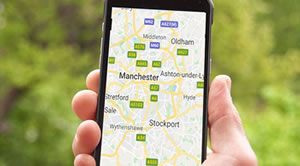 Locally Based Garden Maintenance Company
Working local to you, Weed Warriors® is your local Garden Maintenance company. We have many years of experience working for numerous commercial and residential clients within the Peel Hall area.  We would like to provide you with a no obligation quote.

LAWN MOWING
Whether you have a small or large lawn, we can keep it looking great in, month out! Our convenient lawn cutting and upkeep services leave you free to enjoy your garden when you want to.  We offer various one-off or regular lawn cutting options to suit your needs. If your lawn is overgrown and in need of a one off cut back to make it presentable for you or you need regular grass cutting maintenance we will be happy to help.

GARDEN MAINTENANCE
Weed Warriors® offer a bespoke garden maintenance service so you can choose which areas you want us to look after for you. That might range from simply mowing your lawn, to keeping the entire outdoor space weed/debris free and your hedges looking neat.  Gardens take many forms and we understand how your can vary. During the growing season, we will visit every 2-3 weeks to keep your garden looking great and well maintained.  If you want to add extra colour, we can advise on the most suitable shrubs and flowers for your space and even supply and plant them for you.

GARDEN CLEARANCE
With Weed Warriors® on your team, you'll be relaxing and enjoying your outdoors again in no time! We can tame the jungle and bring them back to a controllable condition. We'll even take away the green waste for recycling too. So, whether you have just moved into a new house, want to remodel your garden or simply don't know where to start - just get in touch!

HEDGE TRIMMING
Hedge cutting is important for aesthetic reasons, but there are legal reasons why you need to keep your hedges in good condition too.  You have a legal responsibility to ensure the public highway is not obstructed by vegetation from your property? Weed Warriors® can tackle any type of hedge, from regular privets to beech and hawthorn. We offer one-time tasks or regular maintenance to get keep your hedges looking trim and tidy.

PATIO CLEANING
Does your patio look dirty, faded or uninspiring? Weed Warriors® will make your hard surfaces look fantastic! Our high pressure, water cleaning services for exterior horizontal surfaces will soon make your patios, paths and driveways look as good as new! You'll be amazed at the difference it makes - and it's much cheaper than replacing them!

WEED REMOVAL
Any plant growing where you don't want it is a weed! As our name suggests, Weed Warriors® can fight back against the weeds to get your outside space looking smart again. We offer a complete weed management service, using hand removal methods and risk-free weed killers to ensure your garden is free of unwanted plants. Whether it's a one-off battle to regain control or regular maintenance, Weed Warriors® can win the day!
Experienced Professionals
Garden Upkeep Services From Your Gardening Experts
Weed Warriors® will give you with the professional help you need to maintain your garden or outside space all year round.
With over 10 years' experience within the landscaping and gardening industry, we have built a sizable portfolio of happy and satisfied clients. Many of our clients come to us from recommendation and we believe this is a true testament to our excellent quality of work and dedication to customer service.
DOMESTIC GARDENING
Whether you are looking for us to make your ideal garden completely from scratch or you simply want to improve your current garden then look no further.
Our expert consultations and affordable service will keep your garden or outside space looking at its finest - without trimming too much from your bank account!
We will visit you every 2-3 weeks during the growing season and take care of all your gardening needs. All you need to do is simply relax!
COMMERCIAL GARDENING
Weed Warriors® provide grounds maintenance solutions to office spaces, retail outlets and landlords throughout Peel Hall and surrounding areas.
We can:
Maintain all your grassed areas with regular mowing and edging during the growing season.
Keep your hard-landscaped areas clean and weed free, with extra attention on the entryways and fire escape routes to your buildings.
Weed and maintain your flowerbeds and borders, with shrubbery being pruned at the perfect time of year.
Offer snow clearing and gritting during the winter months to prevent injuries to your staff, residents, or clients.
What some of our satisfied customers are saying...
Very Fast Services, Very good work, Clean and Tidy. Will use again.
Please contact us with your requirements